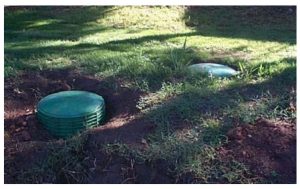 Septic system must be pumped routinely so it is a good idea to keep the tank lids exposed so your lawn does not have to be dug up every 2 – 4 years. However, we know people want to have nice lawns and do not want their grass be dug up. Septic tanks are generally buried 12 inches or so underground, with the lid right on top — meaning that your septic provider has to dig up part of your lawn to access the lid. As a result, some homeowners choose to install septic risers to extend the tank lid to the surface of the ground. A riser is essentially a long tube connecting the hole in the tank to the lid, which brings the access to surface level.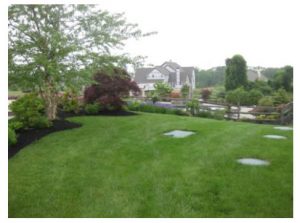 When landscaping, keep in mind that the septic tank lids should always be accessible in case there is a need for a repair. For example, some people "mark" the lid of your tank with a nice plant. While this may help you locate your tank in the future, it may need to be removed in a repair situation. We suggest not placing any landscaping material that you do not want to be removed when the tank is pumped or repaired. Even mulch and landscaping rocks may look disheveled after the lid is covered back up after digging. There are septic lids available that help the lids blend into their surroundings. Many companies also have decorative rock covers for sale so that the septic lids are completely out of sight.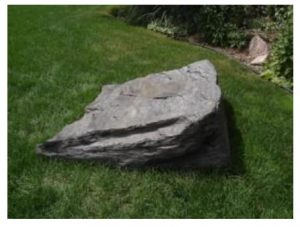 Another important factor to consider when landscaping is that your septic tank is full of water. Homeowners should avoid planting trees or other plants with invasive roots near their septic tank. Plants and trees seek whatever water they can find, and will crack pipes and tank lids to get to it. Planting any trees, shrubs or a garden over the septic tank or drainfield can lead to costly repairs and garden fruits and vegetables may end up contaminated.